Earnest Graham's Status Sunday Appears Grim
December 29th, 2010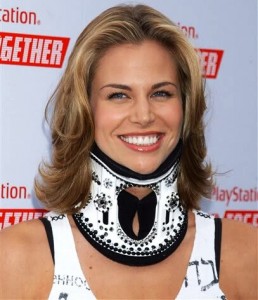 Justin Pawlowski may get his wish.
Joe's good friend, radio personality and host of the "Blitz" sometimes broadcast on Saturdays on WDAE-AM 620 suggested that the Bucs running game is better off without Earnest Graham.
By appearances today at Bucs practice, it doesn't look like Graham will play Sunday.
Twittering on the TBO Bucs Twitter feed, Woody Cummings of the Tampa Tribune reports an ominous sight at Bucs practice today.
Earnest Graham is watching practice today from the sidelines with a neck brace on.
Ouch. Graham was felled in the Bucs win against the Seahawks and didn't return. Joe was not aware the injury was this serious that Graham is in a neck brace.
That doesn't sound like Graham is playing Sunday.