Return Game Needs To Step Up
November 17th, 2010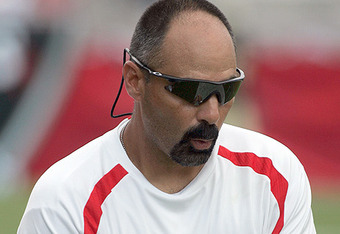 Joe's loves hearing "Run Micheal Run" from Gene Deckerhoff as much as the next guy, but a few big plays don't take away from a lot of substandard stuff Bucs fans have seen from the return game this season.
What was a major strength of the Bucs last year — possibly the best return unit in the NFL — has lost its consistency.
Raheem Morris talked about the questionable decision making on special teams and lack of consistency on Monday during his news conference. And it was Micheal Spurlock himself who fought off the usual barrage of Scott Ledger softballs Friday evening on the Buccaneers Radio Network to express disappointment.
Despite his big returns against Atlanta, Spurlock talked about how the return game hadn't done much before that and about how he hoped success against the Falcons would give them a spark.
Of course, fans hardly saw the Bucs best Sunday against Carolina.
Surely, Rich Bissacia hasn't forgotten how to coach these guys at a high level.
Without watching coach's film, Joe must assume that so many rookies on special teams is causing some problems, although poor communication and decision-making between Spurlock and Maurice Stovall is not a rookie thing.
Joe hopes Spurlock can add some Clifton Smith-caliber consistency to his homerun returns, and the Bucs can figure the whole thing out.
The Bucs' special teams kept the team in games last season, and it's an area that seems like it could be improved very quickly.