More Praise For New Blocking Icon
November 13th, 2010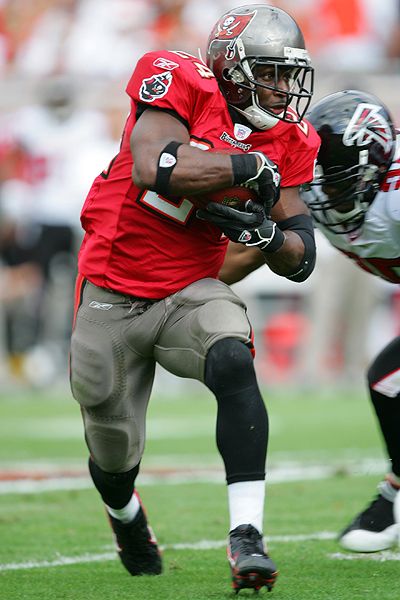 Earlier this week, Joe heard Josh Freeman utter the folllowing quote that appears today in a feature story on Cadillac Williams by Woody Cummings of The Tampa Tribune:
"Cadillac knows it as well as anybody," Freeman said. "We'll go up to the line and he knows the protection calls and exactly who's blocking who. "He even knows the offensive line matchups, so if we have a mismatch or they're stunting inside, he knows he can step up and help a guy out.

"A guy like Cadillac, it's really impossible to replace what he's doing for us right now."
This is all very nice. But while the Bucs can't replace Cadillac's blocking prowess, they can adjust the offense to need him to do a lot less of it.
Is that on the way? They have to be smarter about how they use LeGarrette Blount.
Early in the Atlanta game, the Bucs trotted out Blount for the first time, didn't hand him the ball and stuck him in a position to pick up a blitz. Blount failed and Freeman got nailed.
Joe is stuck on all this because more Blount and less Cadillac is ultimately going to be a key to the Bucs posting a winning season.