Gameday Tampa Bay
November 21st, 2010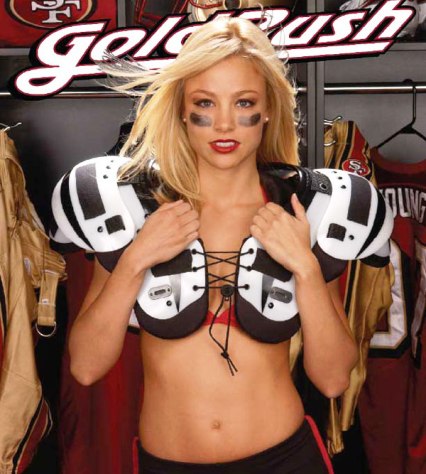 Week 11
49ers at Bucs
Kickoff: 4 p.m.
TV: WTVT-TV Channel 13 locally, DirecTV 715
Radio: Buccaneers Radio Network (in Tampa WFUS-FM, 103.5 and WDAE-AM, 620); Sirius Channel 90.
Weather: Per Accuweather.com, not all that great of a day in NoCal. Temperatures in the low 50s prior to kickoff with an expected temperature of 55 at kickoff which will remain steady. Late-morning rain is expected which may linger past the start of the game. The sun may break through near the end of the game.
Odds: PerBodog.com, 49ers -3.
Outlook: Scary game. Just about any game is scary for the Bucs when they can't stop the run against scrubs. When Frank Gore is in the backfield, gulp. Since Troy Smith took over at quarterback the 49ers have suddenly become the playoff contender many expected Mike Singletary's team to be prior to the season. Joe doesn't think this is a coincidence given the fact Smith has yet to throw an interception. Would be nice if Ronde Barber and/or Aqib Talib break up that streak. As Joe has stated several times already, the best thing for the Bucs is to get into a shootout. The Bucs have the weapons now to do it and if the 49ers are running chunks of real estate, good, it eats up the clock. Hard to win a shootout with a run-oriented attack. As Joe has stated previously on WDAE-AM 620, if the Bucs don't win this game, playoffs are a pipe dream.
Video: NFL Films preview of the Bucs-49ers. … NFL Network's Solomon Wilcots, Brian Baldinger and Michael Lombardi break down LeGarrette Bount's talents. … Rick Stroud and good guy Stephen Holder share their thoughts on the game. … Video star Anwar Richardson and Woody Cummings talk about how the Bucs are West Coast "killaz." … Pam Oliver of FoxSports talks to Josh Freeman.
Fun facts: Talib likes to play road games. He has four pickoffs in his last four road appearances. … No one has more rushing yards the past three seasons than Gore. … San Francisco sackmeister Justin Smith has a history of devouring Bucs quarterbacks with three sacks in three games against the Bucs.