The QB Blasts: Improvement Falls On Olson
October 23rd, 2010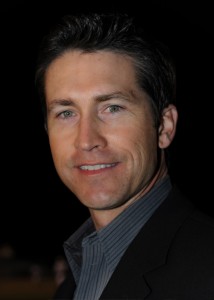 By JEFF CARLSON
JoeBucsFan.com analyst 
Former Bucs quarterback Jeff Carlson (1990 & 1991) writes The QB Blast column here at JoeBucsFan.com. Joe is ecstatic to have him firing away. Carlson is often seen as a color analyst on Bright House Sports Network, and he trains quarterbacks of all ages locally via his company, America's Best Quarterback.
The Bucs can't run the ball very well and the head coach says the runners, blockers and playcaller are all a part of the problem.
They really can't do much to change the runners or blockers at this point and I'm not for changing the playcaller again, so what could be the possibilities for improvement? 
Raheem Morris says they are going to go back into "the lab" to work on improving. I first heard "the lab" used in reference to football experimentation when Jon Gruden was working to improve Josh Johnson's knowledge and skills, and it was a fun and interesting concept because of Gruden's reputation for his in-depth playbook and Johnson's lack of exposure to big-time football. Johnson also had a different and unique skill set that Gruden's offense hadn't really seen before, so saying he was going into "the lab" with the mad — offensive coordinator —scientist made sense.
But now, according to the head coach, everything the Bucs do is in "the lab." This is the kind of rhetoric that seemed far too common last year and hearing much less of it this year was one of the improvements I thought Morris had made in his maturation process. We had been hearing less of this fluff stuff each week and more substantive football material on a regular basis and it was good for the fans and the media covering the Bucs.
Using such undefined terms is just a simple way of generalizing problems with no real plan to deal with any of it.  Players and coaches have always deflected criticism of their play or the team's play by saying they have to, "Go back and watch the film."
They are basically the same thing. But by calling it "the lab" just makes fixing the issues less credible because you experiment in the laboratory and you make corrections and call people to account in the film room.
By the way, Morris said that the defense was also exposed as not being able to stop the run and guess what they are going to do about it?  That's right, they are going back into "the lab." 
So if you can't change the runners or the blockers, what are the playcaller's options for better success? 
The New Orleans Saints could make Cadillac Williams a fantasy football star running back next Sunday if he was running with their offense.  The same goes for the Indianapolis Colts and New England Patriots.  Why?  Because their three wide receiver packages and quick decision making and accurate passing by their great quarterbacks keep defenses from loading the box with defenders, thus giving any running back on their team more room to find holes to run through and more daylight to run to.
The Bucs are lacking the receiving corps to be as effective as the aforementioned teams, but with Williams, Sloughter, Winslow and Benn, that has high hopes of improving. They also lack a QB that makes decisions as fast or as well as Brees, Brady or Manning, but that is improving as well. So the hopes are high and within sight, but they must play again Sunday against the St. Louis Rams, albeit a lesser team than the Steelers or Saints, but a team that has been able to score at times, has a strong runner in Steven Jackson and a franchise QB only a few starts behind Freeman.
While the Bucs are in "the lab" this week will the play-caller make it easier for the offensive line to open holes by keeping players out of the box with more receivers spread out across the field? Or will he keep things tight and try to block each guy and hope each guy does his job and Caddy creates his own space? 
As Morris says, it only takes one guy not doing his job to mess up the whole thing. I really don't know what kind of a scientist Greg Olson is at this point, but unless there is some experimenting with different ingredients in the potion, the result will be very predictable, especially when they run into the upper 50 percent of the league.
And since the Bucs' runners and blockers are relatively set, the play concepts are the only variables that can really be tinkered with in the lab. 
Will this week's tinkering be that little change necessary to take us to a better product or an explosion?  Stay tuned.