Gameday Tampa Bay
October 24th, 2010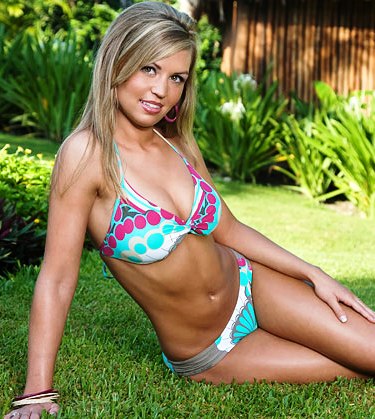 Week 7
Rams at Bucs
Kickoff: 1 p.m.
TV: Blacked out locally. Outside the Tampa/Orlando TV markets, the game can be found on DirecTV Channel 709.
Radio: Buccaneers Radio Network (in Tampa WFUS-FM, 103.5 and WDAE-AM, 620); Sirius Channel 113.
Weather: Per Accuweather.com, great beer-drinking weather. Joe just loves Florida and this is why: late October and it's supposed to hit 90! While the tailgating will be very nice in the low 80s, it will rapidly heat up. Kickoff is expected to be 88 and will reach 90 by the end of the game. No rain and mild breezes.
Odds: Per Bodog.com, Bucs -3.
Outlook: The season could turn for the Bucs who have gone 1-2 in their past three games where the defense has looked horrendous. Throw in the fact that the injury bug has bit hard. Kareem Huggins is done for the year. Brian Price is out for maybe a month. Barrett Ruud is nicked up. Jeff Faine is out today. Keydrick Vincent and Davin Joseph are questionable. Earnest Graham is dealing with a nasty hamstring. It's starting to get ugly. The defense is getting bludgeoned by the run, evidenced last week by third string tailback Chris Ivory who, last year at a Division-II school, was his team's third leading rusher if you can imagine such a thing. Now here comes SJ39, Steven Jackson, a bruising, quick running back. If the Bucs don't shore up their insdide defense, and Joe doesn't know how that can be accomplished in a handful of days when you lost a key defensive tackle to injury, this could get very, very ugly. If the Bucs win they will be 4-2 needing to go 4-6 the rest of the way to flirt with a playoff bid. If the Bucs lose Sunday, Joe fears the season quickly spiraling into an ugly slide. The Bucs are going to have to make Rams quarterback Sam Bradford play like a rookie. If that happens, it's possible the Bucs can win. With all the injuries to the offense, and the Rams playing for the most part well defensively, and given the Bucs problems with stopping the run, Joe is very uncomfortable about this game.
Video: NFL Films preview of today's game. … NFL Network's Sterling Sharpe, Brian Billick and Brian Baldinger look at what's working for the Rams and why the Bucs stink in rush defense. … Pat Kirwan explains who he expects to win and why. … The TBO duo of Woody Cummings and Anwar Richardson discuss the underperforming defensive line.
Fun facts: The Bucs have won five of six games when Ruud gets an interception. … Mike Williams leads all rookies in touchdowns. … SJ39 needs 32 rushing yards to pass Eric Dickerson to be the Rams' all-time leading rusher. … St. Louis' James Hall is tied for fourth in the NFL with six sacks, equally the total number of sacks the Bucs have.