Gameday Tampa Bay
October 17th, 2010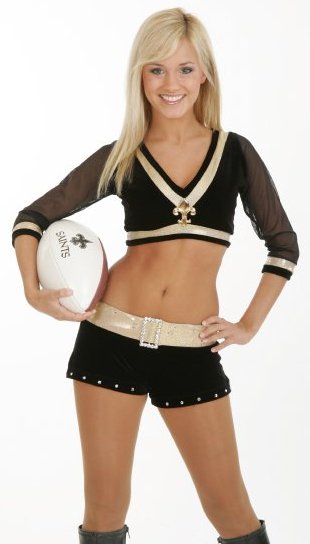 Week 6
Saints at Bucs
Kickoff: 1 p.m.
TV: Blacked out locally. Outside the Tampa/Orlando TV markets, the game can be found on DirecTV Channel 708.
Radio: Buccaneers Radio Network (in Tampa WFUS-FM, 103.5 and WDAE-AM, 620); Sirius Channel 158.
Weather: Per Accuweather.com, not a bad day to watch football, not bad at all. Temperature at kickoff is expected to be 83 under sunny skies with limited wind or humidity. It's expected to gradually warm up throughout the game.
Odds: Per Bodog.com, Saints -4.5.
Outlook: The Bucs will be the darlings of the NFL if they can beat the world champs. This may be a difficult task. Sure, the Saints are a shell of their former selves, having been decimated by injuries in the backfield. Part of the problem with the Saints offense has been dropped passes. If Sean Jones' back issues creep up again, that means Sabby and rookie Cody Grimm will have to stop Drew Brees who enjoys passing over the middle. Gulp. The Bucs have their own issues with injuries on offense as well. Mike Williams, Josh Freeman's new favorite target, will be a game-time decision whether he plays. Jeff Faine is out, though Jeremy Zuttah did an admirable job filling in for him last week. It looks like the Bucs are going to have to win this game the same way they won previous games: force turnovers.
Video: All sorts of video available to get a break down of today's game. NFL Films looks at the rivalry between the two NFC South teams, Joe Theismann, Sterling Sharpe and Brian Billick give a look-see into the Bucs chances (Sharpe is chugging the Josh Freeman Kool-Aid) and could there be a safety controversy with the Bucs? … Also, good guy Stephen Holder of the St. Petersburg Times takes a deeper look at the success of the Bucs. … Josh Freeman sounds off on the NFL Network about the Bucs quick start. Also, Mike Mayock of the NFL Network has a fascinating piece on the pros and cons of Freeman.
Sunday morning reading: Vic Carucci of NFL.com writes that the Bucs themselves don't know if they are a good team.
Fun facts: Aqib Talib has a streak of three game with interceptions. … In nine career starts against the Bucs, Brees has a 100 passer rating. … New Orleans' Lance Moore has seven receiving touchdowns in his last seven games against NFC South opponents. … When Cadillac Williams has at least 22 carries in a game, the Bucs are 13-0.