For Entertainment Purposes …
October 30th, 2010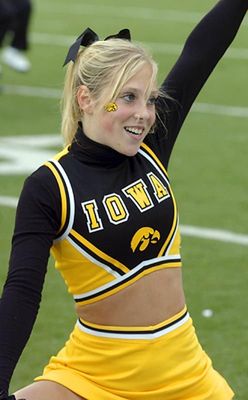 Now Joe is sure all his readers fly to Vegas to wager legally, versus placing bets with the guy whose cell number changes every week. 
Regardless of how or why you wager, Joe knows there are many aspiring handicappers reading. So to please the gambling crowd, Joe has turned to superpicker Bob Fox. A writer for various sports publications over the years, Fox flashed his stellar picking skills back in 2008 on JoeBucsFan.com, when Joe had a contest here among sports media members.
Fox will be here to give you a few games every week. He's 18-10 for the season. 
By BOB FOX
JoeBucsFan.com analyst
Iowa Hawkeyes 24, Michigan State Spartans 20
 
The No. 5 Spartans come into this game undefeated at 8-0. Sparty got quite a scare last week on the road at Northwestern, trailing 17-0 before coming back to win 35-27. The No. 18 Hawkeyes, meanwhile, suffered a painful loss to Wisconsin at home 31-30, after the Badgers came back with the game-winning TD with just over a minute to go. That loss was the Hawks first in the Big Ten (2-1)  and second overall (5-2).  If the Spartans thought Evanston was a tough place to play, wait until they check out Kinnick Stadium in Iowa City. The Spartans are balanced, as they have rushed for almost 200 yards a game, while throwing for over 255 yards. Sparty is ranked 21st overall in offense and led by QB Kirk Cousins, who has thrown 14 TD passes to just four picks. MSU also has a great tandem at RB with Edwin Baker and Le'Veon Bell, who have combined for over 1,300 yards and 15 TDs. The big threats at WR for the Spartans are B.J. Cunningham and Mark Dell. The Hawkeyes have weapons offensively as well, with QB Ricky Stanzi, who has thrown 16 TD passes to just two INTs, along with RB Adam Robinson, who has 737 yards rushing and nine touchdowns. The receiving threat for Iowa is Derrell Johnson-Koulianis, who has eight TD receptions. The Hawks have the edge defensively, as they are ranked 13th in the country overall, and are led by DL Adrian Clayborn. The Spartans' D is ranked 32nd, led by MLB Greg Jones. I see the Hawkeyes making more big plays when it counts as they will upset Sparty in Iowa City.
New York Jets 20, Green Bay Packers 17
 
The 5-1 Jets are coming off a bye week, while the 4-3 Packers are coming off an emotionally charged game as they beat Brett Favre and the Minnesota Vikings 28-24 at Lambeau Field Sunday night. In addition, LOLB Brad Jones was added to the list of Packers starters put on injured reserve, as he now joins RB Ryan Grant, TE Jermichael Finley, S Morgan Burnett and ILB Nick Barnett. I look for the Jets to try and run the ball against the diminished defense of the Packers, much like RB Adrian Peterson did last week. The Jets are second in the NFL running the rock. It starts with LaDainian Tomlinson (490 yards rushing, 5.3 yards a carry and 5 TDs), who is running the ball like he drank from the fountain of youth. Shonne Greene is the inside rusher in this tandem as he has also put up nice stats as well, with 323 yards rushing, 4.5 yards a carry and 1 TD.  QB Mark Sanchez has been very effective in the passing game as well, throwing 9 TD passes to just two picks for a 86.4 QB rating. If the Packers are to win, it will be behind the arm of QB Aaron Rogers, who has thrown 12 TD passes, but has also thrown nine picks for 89.0 QB rating. Rodgers can not afford to turn the ball over against the Jets, but he will get some mismatches at times, as the Jets play a very aggressive 3-4 defense that sometimes sends extra pass rushers via blitz packages. The Packers need to pressure Sanchez into mistakes as well, as he has only completed 55.4 % of his passes, plus can be flustered with pressure early and often, as the Baltimore Ravens showed in the opening week of the season.  Still, I see the Jets winning this game because of fewer mistakes, although the Pack will play them tough.
New England Patriots 27, Minnesota Vikings 20
 
The big question going into this game is whether or not Brett Favre of the Vikings will be able to go at QB, after having two bones broken in his foot (allegedly) in the game vs. the Packers, or will it instead be Tavaris Jackson behind center. At stake is Favre's NFL-record streak of 291 consecutive starts, but more importantly the biggest game of the season for the Vikes, who are 2-4 after six games. We will also have the Randy Moss situation playing out, as the talented WR will be returning to New England to face his former team. Reports on Friday said that head coach Brad Childress was leaning towards starting Jackson at QB. Favre and Childress never had a great relationship, but after Childress' pointed comments about Favre after the Packer game Sunday night, one could call the relationship frosty. The Pats meanwhile are 5-1 and are tied for the AFC East division lead with the Jets. The Patriots are middle-of-the-road statistically on offense, both running (14th) and passing (17th). Defensively, the Pats are ranked 30th. Still, head coach Bill Belichick has the Pats at 5-1. QB Tom Brady is a big reason why as he has thrown 11 TD passes to just four interceptions for a 96.0 QB rating. The Vikings are ranked 24th in the league on offense. Defensively, Minnesota is ranked 13th. Bottom line, one can see why Childress is leaning towards Jackson, as Favre has thrown 7 TD passes to 10 picks for a paltry QB rating of 68.0. With or without Favre, it won't matter as I see Brady and the Pats sending the Vikes another loss.
 
Arizona Cardinals 16, Tampa Bay Bucs 13
 
Head coach Raheem Morris of the Bucs says Tampa Bay is the best team in the NFC. Only two losses says that they are certainly amongst the best in the watered down NFC. Meanwhile, if the four games the Bucs have won were a beauty contest, the Bucs would not be winning any crowns or getting any flowers. Still, the Bucs are 4-dash-2 in the NFC, and only a half-game off the pace of the Atlanta Falcons (5-2) in the NFC South. The 3-3 Arizona Cardinals have been up and down, with their high water mark the 30-20 victory over the world champion Saints, a Saints team that also buried the Bucs at the Ray Jay a couple weeks back 31-6.  Both teams are on the back end statistically, as the Bucs are ranked 23rd in total offense and 22nd in total defense, while the Cardinals are ranked 32nd in total offense and 27th in total defense. The Bucs appear to have a clear advantage at QB, as Josh Freeman has thrown 7 TD passes to just 3 interceptions for a 82.8 QB rating, while the Cardinals expect to start rookie QB Max Hall again this week, who is coming off a concussion. Hall has yet to throw a TD pass, while he has thrown three picks for a 43.7 QB rating.  If Hall can't go, the Cards will be lead by veteran Derek Anderson, who has thrown three TD passes to five picks for a 60.2 QB rating. So, why would I pick the Cardinals over the Bucs?  The Cardinals are very tough at home, as they are 2-0 in 2010, plus the Cards still have the best player on the field in WR Larry Fitzgerald, if the Cardinal QBs can ever get him the ball. This game could come down to a field goal margin, and although Connor Barth has only missed two kicks all year (10-12), Jay Feely of the Cardinals has been even better, missing only one (7-8).  Either way, it will be a Grimm game one way or the other, with Hall of Famer Russ Grimm, assistant head coach of the Arizona Cardinals on one side and with his son S Cody Grimm on the other.