Gameday Tampa Bay
September 26th, 2010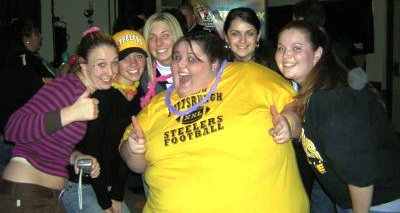 Week 2
Steelers at Bucs
Kickoff: 1 p.m.
TV: Locally, blacked out. For those outside the Tampa/Orlando TV markets, DirecTV Channel 708. Game will be streamed on a delayed basis in its entirety on NFL.com for free at midnight via NFL Game Pass.
Radio: Buccaneers Radio Network (in Tampa WFUS-FM, 103.5 and WDAE-AM, 620); Sirius Channel 158.
Weather: Per AccuWeather.com, temperature at kickoff is expected to be 91 with moderate humidity under sunny skies with little to no wind. This will hold steady through the game with a chance of thunderstorms towards the end of the game.
Odds: Per Bodog.com, Steelers -3.
Outlook: If all goes well for the Bucs this should be a close, low-scoring game. The Steelers have yet to score an offensive touchdown in regulation yet, which is stunning in today's NFL that they could rack up two wins, especially since they forced as many turnovers as the offense had first downs last week in a win over Tennessee. That's because the Steelers defense is frighteningly good. They smothered Matt Ryan and Michael Turner in the first week and drove Vince Young out of the game while holding Chris Johnson to less than 40 yards rushing last week which doesn't bode well for Josh Freeman and Cadillac Williams. If the Bucs are going to win this game it will be the same way the Steelers won last week: force turnovers for a short field for Freeman to work with. Freeman claims he has studied the film of the crazy blitzes employed by Steelers mastermind defensive coordinator Dick LeBeau. But seeing first-hand and watching on film are two different animals. Freeman said the same thing last year against the Jets and the crazy blitzes of Rex Ryan and Joe remembers the very first play from scrimmage Freeman threw a pick. If the Bucs somehow pull off an upset, it's not outrageous to believe they could be playoff bound. A loss should not send the team into a tailspin. This is one of the best defenses of our generation. There is no shame losing to a juggernaut like this. For more on the game, please watch Derek "Old School" Fournier's game preview on YouTube.com.
Fun Facts: The Steelers are 9-0 when James Harrison has two-plus sacks in a game. … The last time the Bucs beat the Steelers, the Bucs defense made Kordell Stewart cry. … Hines Ward needs two TDs to move into second place on the franchise's all-time list. … The Bucs are 13-0 when Cadillac Williams has at least 22 carries. … Tampa Bay's Kellen Winslow leads the NFL this year with eight third-down receptions.
Bucs inactives: Kareem Huggins, Rudy Carpenter, Myron Lewis, Maurice Stovall, Michael Bennett, Ted Larsen, Niko Koutouvides.