Freeman Throwing Well From Shotgun Snaps
September 2nd, 2010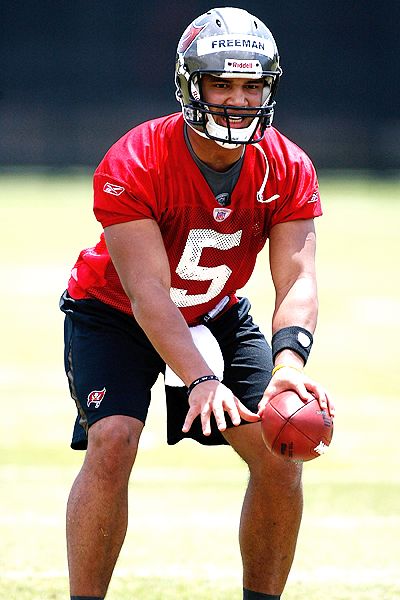 Those watching Josh Freeman's pregame, street-clothes tosses in Houston tonight came away impressed.
John Lynch talked about it during the Bucs-Texans game broadcast, and Woody Cummings, of The Tampa Tribune, penned a story for TBO.com.
His work Thursday was an indication he's right on target. In addition to making nearly 50 throws, most of which seemed crisp and on target, Freeman took several simulated shotgun snaps.
Joe's happy to hear the great news, but Joe also knows Freeman has to be able to take forceful snaps under center in order to be successful against the Browns on opening day.
Still, Joe wouldn't bet Freeman is out there. If he was really a sure thing to return, Joe suspects Josh Johnson would have gotten more playing time tonight.
Speaking on 1010 AM this morning, former Bucs quarterback Shaun King talked about how important this game would be to a backup like Johnson unless, King said, the Bucs were uncertain of Freeman's status and would keep Johnson off the field for much of the game.
It turns out Johnson didn't play at all.