Who Are The Surprising Bucs Players Thus Far?
August 7th, 2010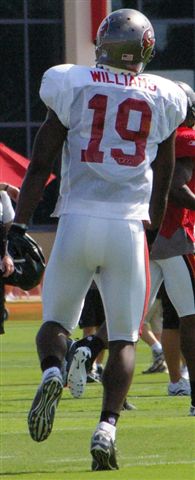 Just by reading the comments on this very site, Joe knows who fans believe are the surprises in training camp and who may be the disappointments.
But let's hear and see the perspective of a couple of guys who are paid to be there and give inside knowledge. They would be Anwar Richardson and Woody Cummings of the Tampa Tribune, who spell it out in the latest TBO Bucs vlog.
In this agreeable and entertaining video, the Tribune duo isn't exactly agreeing on who has surprised and who has disappointed.
Bucs fans won't be disappointed in the content of the vlog.