Happy, Healthy Winslow
August 4th, 2010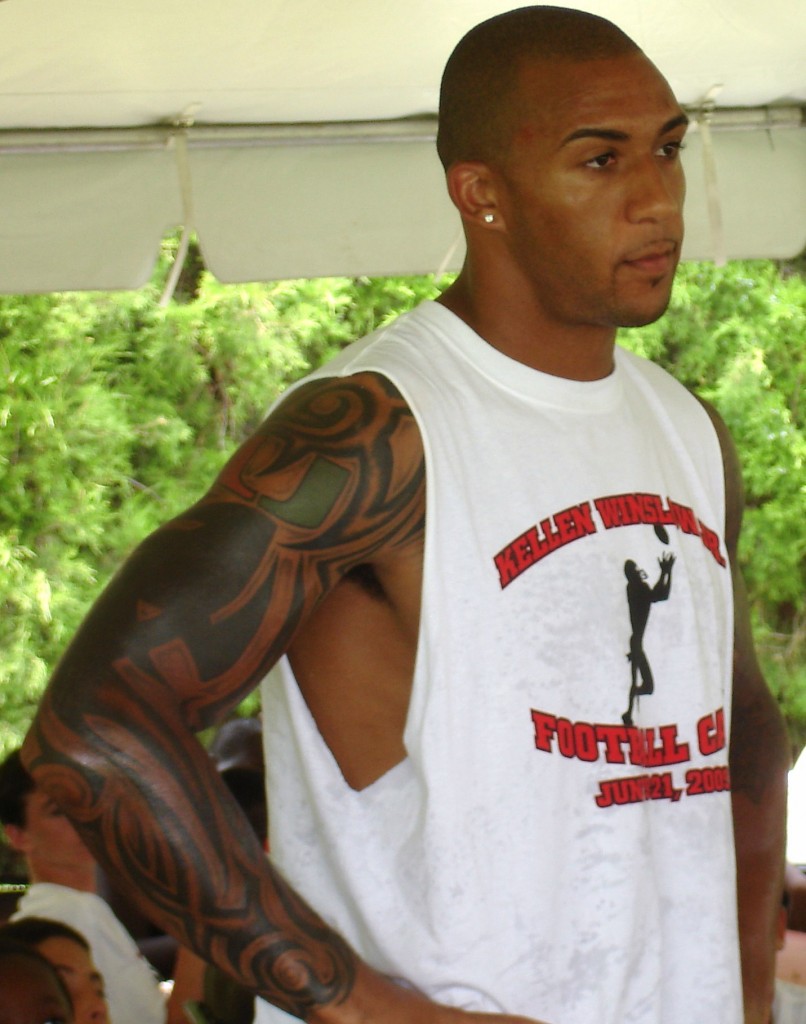 Joe watched a lot of tight ends work today, as they went through various blocking and receiving drills in the searing heat at One Buc Palace.
Kellen Winslow sure seemed to be going full speed, and he sure appears to be about 10 times better than the Bucs' other tight ends when it comes to catching the football.
Winslow was all smiles, apparently getting a kick out of being intentionally thrown a bad pass in a short passing drill just to see if he would catch it.
He did.
In fact, in the drills Joe watched, not one tight end dropped a pass. However, during a live drill, Ryan Purvis, who has bulked up a bit, had a bad drop on a ball in his chest.
Those concerned about Winslow's health (right now) should have no worries.