Doug Williams Is Very, Very Down On The Bucs
August 11th, 2010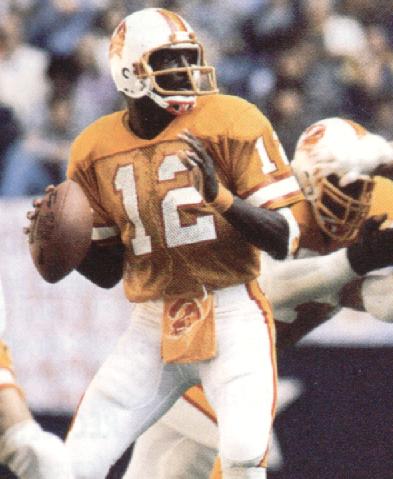 While Doug Williams has yet to give the media his on-the-record thoughts about his departure from the Bucs this offseason, Pat "Vacation Man" Yasinskas, of BSPN, says Williams is treating the Bucs like a back-stabbling uncle he never wants to see again.
Today, on his NFC South blog, Vacation Man details some of Williams' Bucs-loathing activities in Tampa.
But the Bucs have also botched a lot of other departures throughout their history. It took years after Doug Williams' original departure for the wounds to heal. The team accomplished that when they brought Williams back as a personnel guy. Then, they absolutely blew that bridge up again when they pushed Williams out the door a few months back.

I live in Tampa and I know this for a fact. Williams walked into a Tampa barber shop recently and was giving away the last of his Buccaneers' golf shirts and saying he'll never wear them again. That's a shame and it probably never should have come to that point. But it has and it's too late to repair the latest Williams fiasco.
Now Joe is a bit skeptical of Vacation Man's story. If Vacation Man actually was in the barber shop (the only way he could "know for a fact," then surely he would have just said so.
But if Vacation Man wasn't there, perhaps he got word from Williams himself.
Joe just hopes the Bucs haven't completely bungled their relationship with Williams, a true franchise icon.
[UPDATE, 2:53 p.m.: As pointed out by Steve White, the last paragraph Joe cited in the Yasinskas item has mysteriously vanished from his BSPN.com NFC South blog. Wouldn't be the first time the Stalinists in Bristol censored one of its own.]