Blackout Facts
August 18th, 2010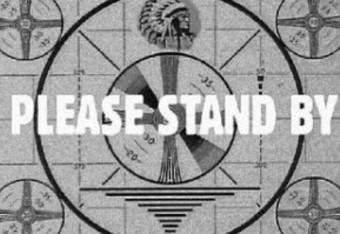 Since the Bucs announced that Saturday's game against the Chiefs will be blacked out, the first time this has ever taken place at the CITS, Joe has absolutely been bombarded with questions about blackout policies via this very site and Twitter.
Please refer to the information below when wondering about the Bucs and blackouts.
If you live within the Tampa Bay/Orlando TV market:
* You will not be able to watch the game live, no matter the vehicle, no matter the network/channel. The earliest you can watch the game will be on a tape-delayed basis at 11 a.m. Sunday morning on WFLA-TV Channel 8. Orlando people, consult the station that broadcast last week's Dolphins game.
* Do not rely on Out House Network's DVR listings. These listings do not supersede binding contracts between separate entities.
If you live outside the Tampa Bay/Orlando TV market:
* If you have access to the live game feed you are safe (for example, if you live in the Kansas City TV market).
* If you subscribe to NFL.com's Preseason Live, which allows viewers to watch all preseason games online, you are safe.
NFL Network viewers:
Men in Joe's reading audience who have the NFL Network (yeah, Joe knows that's a redundant statement) will not be able to watch the replay of the game until it is first aired on WFLA-TV Channel 8, which has the rights to preseason games. Once the tape-delayed game is broadcast by WFLA, then the NFL Network can broadcast the game, but not before.
This means if the game is scheduled to be broadcast on the NFL Network after, say, 3 p.m. Sunday you are safe.