Training Camp Ticket Reservations Kept Quiet
July 16th, 2010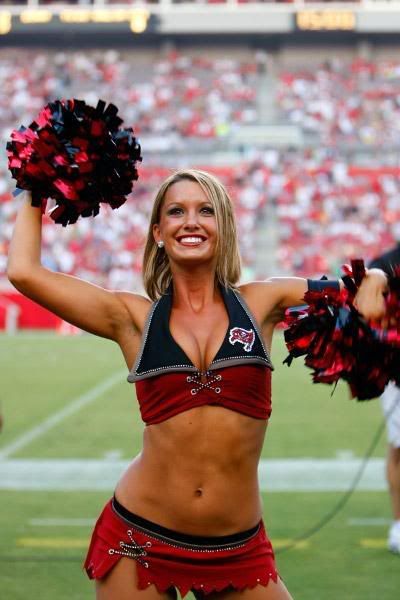 The Bucs opened reservations for free tickets to training camp's opening day today at 10 a.m., via the free-to-join One Buc Club on the team's website.
However, on the home page of Buccaneers.com there is no mention of tickets being available now, and to the best of Joe's knowledge the Bucs haven't sent out any news releases or drummed up excitement at all.
But you can get those tickets in hand right now. Joe's got six printed off his trusty Epson . … (One for Joe, one for the other Joe, one for Rachel Watson, one for Roxanne Wilder, one for those two Latina twins who were kind enough to ask Joe to take their picture at last year's training camp).
It's an easy ordering process fulfilled via Ticketmaster.
Joe contacted the powers at One Buc Palace yesterday after the learning of today's launch while viewing of an unrelated video on Buccaneers.com. The Bucs didn't deny tickets were going up for public consumption, but they surely didn't seem interested in getting the word out.
Bizarre.
One would think the marketing folks there would want to take off their underwear, put on their big boy pads and put their face on people when it comes to such an exciting event as the opening of training camp. (For those unaware, this seemingly sleazy reference is actually a Raheem The Dream quote).
Oh, well. 
Joe recommends you get your tickets now. Tickets for Day 2 of training camp will be released Saturday morning.