Report: NFL Tossed Teams $157 Million Last Year
July 15th, 2010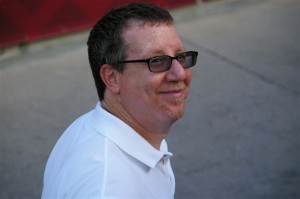 Buried in an NFL.com story about the strained NFL labor situation is some tantalizing fodder for the growing legions of Bucs fans obsessed with the team's finances.
Jason LaCanfora, of NFL.com, studied the new annual report of the publicly held Green Bay Packers organization and analyzed some of his findings. He revealed the Packers' total revenue of $258 million included $157 million from the NFL's revenue sharing pot last year.
Of that $258 million, more than half ($157 million) came from national revenues which are shared by all franchises via the television contracts, road-game revenues, national media rights and sponsorship deals. Local revenues — money derived from sales at the Pro Shop, for instance — were actually down $500,000 from a year ago, and have been flat for about three years. Murphy identified the struggling economy as a leading contributor to that.
So it stands to reason that the Bucs, like all other teams, also got $157 million from the mother ship. That's a sweet piece of change, especially when your player payroll is $84.5 million, like the Bucs' was in 2009, per the USA Today salary database.
Joe is pleased to know the Bucs are making piles of money.