All Bucs Fans Can Watch Preseason Games
July 26th, 2010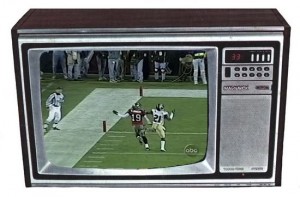 Joe knows there are Bucs fans outside Florida that read him. So Joe has good news, sort of.
Per Michael Hiestand, of USA Today, the NFL is set to announce today that for a nominal fee, all NFL preseason games not broadcast on a national network will be streamed live on NFL.com next month.
The NFL Network and NFL.com, says spokesman Dennis Johnson, will formally announce today that preseason games will air live online for the first time. Through a $40 subscription package, NFL.com will stream 54 games live, not including 11 games on national TV. NFLN airs 10 preseason games live.
Now Joe knows the NFL Network broadcasts all NFL preseason games on a tape-delay basis. Still for reasons Joe cannot comprehend nor fathom, some people actually prefer to have low-rent cable operations that don't carry the NFL Network. Sad but true.
Joe can understand women not wanting the NFL Network, but if someone born with male genitalia does not have the NFL Network, they truly need to turn in their man card.