A Major Announcement!
July 6th, 2010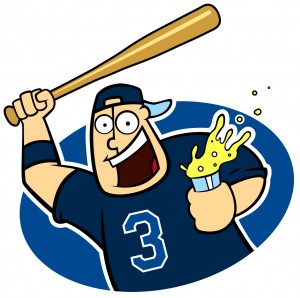 Can't get enough Joe? Well now you have the new JoeRaysFan.com to enjoy.
Joe's extraordinarily pumped up about this. And for good reason. Joe is now partners with the genius that is RaysIndex.com, a long-established Rays blog with many, many tens of thousands of regular readers.
JoeRaysFan.com and RaysIndex.com are now one site, conjoined much like Joe wishes he was with Rachel Watson.
Readers here on JoeBucsFan.com will see Joe promote his daily Rays column, and the new JoeRaysFan.com will drive quite a bit of new traffic over here.
(For you business buffs, this now means that Joe has moved much higher on the food chain to become one of the most powerful voices in professional sports in the Bay area.)
So do Joe a favor and check out JoeRaysFan.com. Joe will be responding to comments there all day.
**Another major announcement is coming about 5 p.m. today**