Media Blowing Off Phillips' Dropped Charges
May 4th, 2010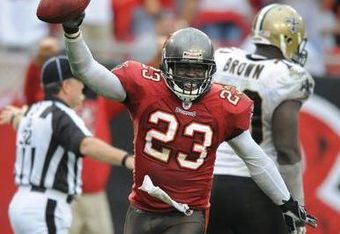 A while back on the JoeBucsFan.com Radio Network, former Buccaneer defensive end Steve White talked about how the mainstream media has gone rather TMZ these days.
A product of the print journalism ranks, Joe likes to give his colleagues the benefit of the doubt most of the time, but the way the local MSM has handled the Jermaine Phillips case saddens Joe.
The newspapers and TV talking heads were quick to prominently trumpet Phillips' arrest in January after an alleged attempt to strangle his wife in their Westchase home. Now, several days after Joe reported the case was closed, the MSM has yet to issue even a two paragraph brief on the subject.  
That's just wrong. If reporting the arrest is newsworthy, then it's equally newsworthy to report the outcome.
Joe's partners at WDAE-AM 620 reported the news, as did Joe. So the information was out there and consumed by tens of thousands.
Joe hopes his colleagues do the right thing in the coming hours.