Kellen Winslow Doesn't Consider Himself Elite
May 30th, 2010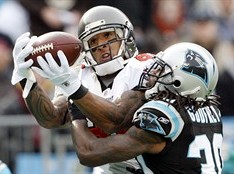 The way Kellen Winslow racked up the receiving yards last year, it's hard to argue against him being an elite tight end.
Just don't try telling Winslow that.
In a chat Friday on NFL.com, Winslow shrugged off compliments that he was one of the game's best tight ends.
D,Jones, Detroit
Hey Kellen hows it going,I have a goog questoin here, Do you Believe your 1 of the top TEs in the game, And What do you think Tampa Bay need to do to make the playoffs?

Kellen Winslow
No, I'm not there yet. The top 5 are Jason Witten, Tony Gonzalez, Antonio Gates, personally I like Tony Scheffler and either Owen Daniels or Jeremy Shockey. As for your second part, the element with Josh and the young defense and receivers, we're headed in the right direction. We're not that far off.
Joe likes to see this. If a guy who strives to be the best like Winslow does, if he doesn't consider himself among the game's best, that means he has the drive and the fire inside.
In the chat, Winslow also noted that the Bucs are not rebuilding, but going young. Uh, OK.