Good Morning, Bucs Fans
May 17th, 2010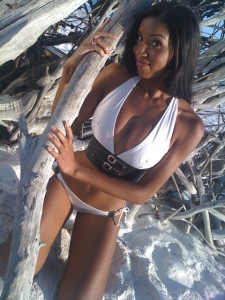 Joe's not ashamed to admit he gawks at the lovely Bucs cheerleaders.
Joe's also not afraid to confess he was quite distracted by the Bucs official Twitter feed that kept posting photos from "behind the scenes" as the Bucs cheerleaders shot their 2011 calendar.
Viewing photos of a wet, scantily-clad Jaime Hanna is not very productive for the Tampa Bay work community.
Well, now the folks at Buccaneers.com (intrepid Scott Smith perhaps?) have gone and done it. They now have a video posted of the Bucs calendar shoot.
Trust Joe, video is better than just photos.
Joe believes you will enjoy being distracted at work on a depressing Monday morning.
You are welcome.