Doug Williams Leaves Scouting Department
May 12th, 2010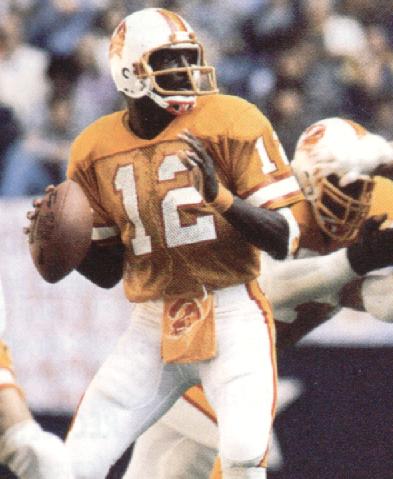 Back in December, Bucs icon Doug Williams had a wild month.
First, he was shamefully, publicly abused by Pewter Report, when the former colorful hand-held magazine outfit told the world that unnamed agents were ripping Williams and reported his "potential firing" right after the 2010 season would come as little surprise to those in the know.  
Then Williams publicly sniffed a return to college coaching. And then he seemed excited by the prospect of joing Bruce Allen in Washington, when he told the Washington Examiner what a great guy his former boss is and showed little enthusiasm for staying in Tampa.
On his own interest for a job here: "That's strictly up to Bruce. It wouldn't be good to say that now."
Then the dust settled when Williams told local beat writers that he agreed to a new one-year contract with the Bucs to continue on in his post for Mark Dominik's draft for the ages.
Now the Bucs are reporting that Dominik and Williams have mutually parted ways.  
Word came down yesterday, and Joe was waiting to see if Williams would open up more than the few simple quotes offered in the news release. So far, he hasn't. But Joe suspects he will soon.
Dominik said Williams "will stay involved as a representative of the team in the community."
Joe's pleased to hear will remain close, if not part, of the organization. It seems an amicable divorce is in place. Joe hopes that's still what it looks like after Williams' first interview on the subject.