Team Glazer Didn't Want Holmes, Marshall
April 14th, 2010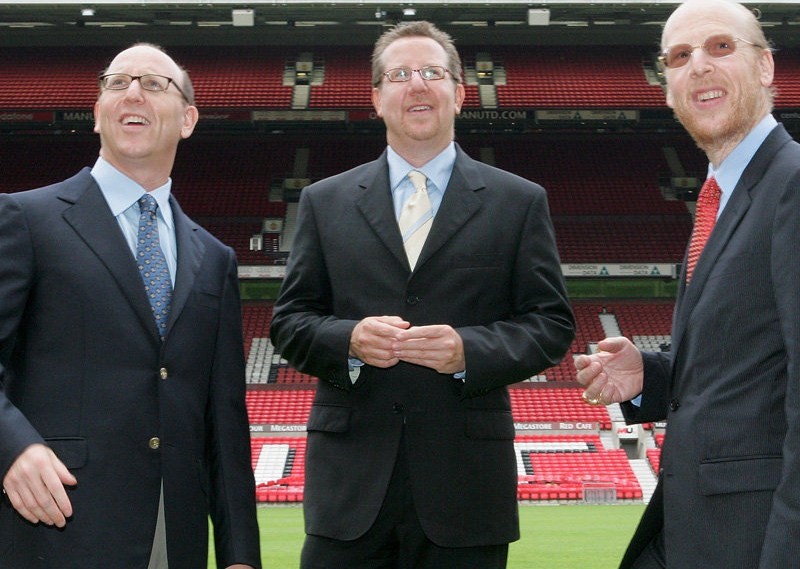 Taking a respite from crossing swords with Ian Beckles, St. Petersburg Times Bucs beat writer Stephen Holder explains/preaches the reason why Bucs general manager Mark Dominik didn't upgrade the wide receiver position by making the ridiculously low-risk/high-reward move of sending a normally joke of a fifth round pick to Pittsburgh for talented Super Bowl MVP Santonio Holmes, or outbid Tuna Parcells for gifted yet unreliable malcontent Brandon Marshall, is that Team Glazer didn't want them.
It wasn't because Team Glazer specifically had an issue with the problems each player has (Holmes: bongs; Marshall: gunfights/insubordination) but that upgrading the abysmal wide receiver corps from sources other than the draft is not part of the "plan."
There were several reasons we've told you all along that this wasn't something we envisioned the Bucs doing. But one of the primary reasons, I think, is the message that co-chairman Joel Glazer and his brothers delivered to Mark Dominik and Raheem Morris.

In an interview with the Times last month, Joel Glazer said the following:

"We've had long talks about this. And really, the general message is: You think long-term, we think long-term. It's plain and simple. You start thinking short-term, we start thinking short term.

"Everyone buys into this plan. I always ask, "Does everyone have the stomach for this because there's a lot you've got to endure early on."
In short, Holder notes that Dominik and Raheem the Dream covet their jobs. So they don't dare stray from the direct orders of Team Glazer. In other words, believing Holmes or Marshall would wear a Bucs uniform is slightly more unrealistic than Joe finding Rachel Watson in his bedroom this afternoon wearing a skimpy Bucs cheerleader outfit.
As a result, Holder cautions Bucs fans, that unless a wide receiver is obtained in the draft, or some guy walking the streets comes knocking on Dominik's door looking for work, the current lot of wide receivers the Bucs have on the roster is what the Bucs are stuck with.
Oh, and good seats are plentiful at the CITS for Bucs season tickets starting at $35 per game. Call (866) 582-BUCS.