Second Round Coming To A Close
March 19th, 2010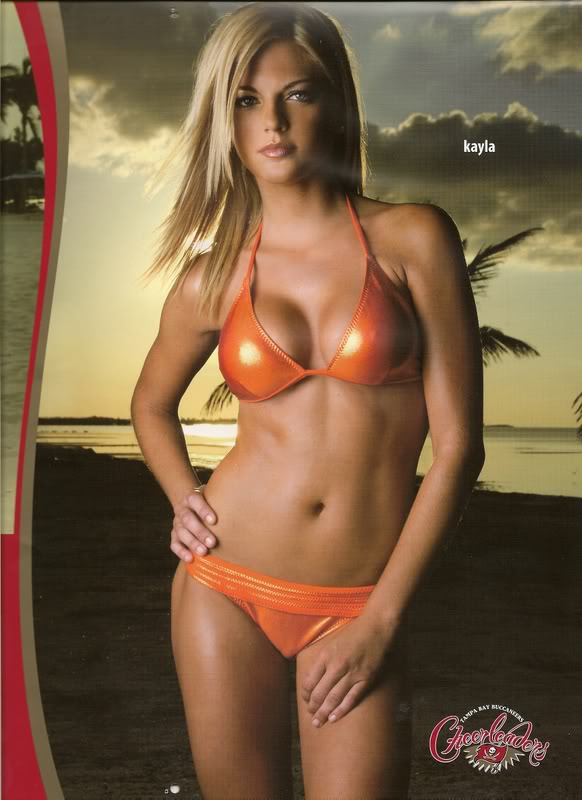 Today will bring a close to the second round of Buccaneers Madness. There have been some upsets and one in particular has Joe chagrin.
Joe's first Bucs cheerleader crush was eliminated yesterday.
The lovely lady to the right is former Bucs cheerleader Kayla Drawdy. She was good enough to pose in Cosmo. Good enough to pose in Playboy no less!
But not good enough to get past the second round in Buccaneers Madness.
The third round will come next week. Joe hopes you continue to vote. Thank you.