Mark Dominik "Battling For His Professional Life"
March 28th, 2010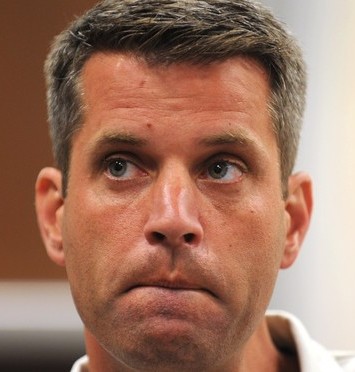 The Bucs stunk last year. So, in part due to several misfirings, on face value it's easy to say Bucs general manager Mark Dominik is on thin ice. He loosely played with Team Glazers' checkbook and often it was wasted money.
Exhibit A is the blocking icon Michael Clayton — a move Dominik himself admitted live last fall on Sirius NFL Radio with Pat Kirwan and Tim Ryan was "a gamble."
Because of this, many Bucs fans are wanting to throw him overboard. It seems eye-RAH! Kaufman of the Tampa Tribune believes Dominik has little wiggle room this season, based on a response he gave in a TBO.com question-and-answer format concerning Dominik.
Q: Is it safe to start the "hot seat" talks for GM Mark Dominik? Last year he spent money on Angello Crowell and Derrick Ward. This year he lets Bryant go because of his knees, his age, and to avoid the big contract. Then he brings in Reggie Brown. A 29-year-old with injuries in the past. Not to mention the Bengals signed Bryant to a $28 million contract. That's too expensive? Didn't Michael Clayton get a similar contract a year ago?

D.J. Smith, Tampa

A: There's little doubt Dominik is battling for his professional life in 2010. He made a flurry of mistakes in his first season calling the shots, costing ownership significant money, but he has an opportunity to right the ship with a dynamic draft. If he nails it and adds 3 or 4 new starters who can play, all will be forgiven. Any way you look at it, that's a lot of pressure on any NFL executive.

— eye-RAH! Kaufman
Joe isn't ready to throw Dominik to the wolves for several reasons. First, when has an NFL team bounced a general manager after two seasons? It rarely happens. Second, Dominik seems to be turning around the Bucs draft fortunes. Granted, one draft — and only a year after that draft — is too soon to give a thumbs up or a thumbs down on a draft.
However, looking back at last spring's draft, thus far, it seems to have been a success.
Also throw in the fact Dominik conned Chicago into coughing up a high second round draft pick — in a deep draft no less — for a defensive end who couldn't start on one of the NFL's worst defenses, well, Dominik is a wanted man in Illinois for larceny.
While Joe greatly respects Kaufman and realizes who Kaufman's sources are with the Bucs, Joe cannot believe Dominik will be kicked to the curb if the Bucs stink this year.
And that's not even factoring in that Joel Glazer gave Dominik a vote of confidence last week.