Can The Personnel Department Get It Done?
March 29th, 2010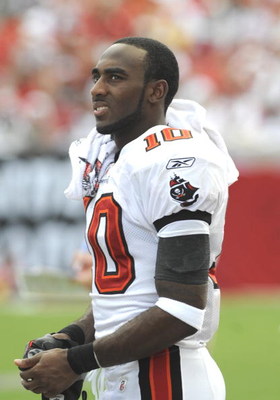 Today Joe read the intelligent analysis of former NFL personnel executive Mike Lombardi on NationalFootballPost.com and walked away concerned — again — about the Bucs' scouting department.
All spin aside and without wagging a finger of blame, the group has been at best subpar over the past several years.
After reading the following passage from Lombardi, even the most optimistic Bucs fan has to be concerned the Bucs might not have the scouting horses needed to hit the grand slam they need in April. 
More mistakes are made by organizations incorrectly evaluating their own teams and counting on the wrong players. This is called a "convenient truth" that allows teams to believe something is true and failing to address the problem. Ask any quality NFL talent evaluator about the 49ers and he'll tell you they need offensive line help and a quarterback. But the 49ers don't see QB as a need, which is convenient for them.

Horizontal board, vertical board and more convenience

As we enter the final phase of draft preparation, all teams must make sure they have someone who can make an actual determination of the position board and the value board. For example, if a team has a cornerback rated the same as an offensive tackle, it will always take the position of need. But are the players really the same value? If the corner was graded by different scouts and coaches than the tackle, who makes the call on who is actually the better player? This is the reason teams say they go with their board and not their needs, but in reality, the board is rigged to fill their needs.

It takes one or more evaluators in the organization who know their own team really well and can apply the horizontal and vertical boards to their team. The draft is about improving, and improvement can only happen when you focus on the real areas that need improvement. It might be convenient to believe that your team is solidified in a certain area, but is it actually true? And it might be convenient to believe the corner and the tackle are the same grade, but it might not be true.
Do the Bucs have the ability in their personnel department? Joe isn't sold.
This is why Joe scoffed at Joel Glazer last week when he told the media money is no object for the Bucs and the key to the team is scoring in the draft.
Joe still firmly believes that if Glazer was being truthful on that point, he would have insisted Mark Dominik take a blank check to build the best damn scouting staff in the NFL. It sure seems like that never happened.