Brown Trade A Warning Or Precursor For Clayton?
March 9th, 2010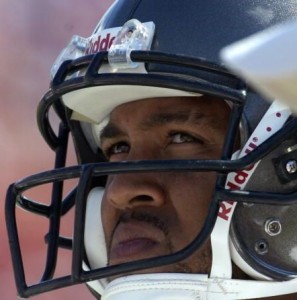 The first thing that went through Joe's mind about the trade for wide receiver Reggie Brown is this is a wake-up call or a warning to blocking icon Michael Clayton.
Or could it be a precursor to cutting ties with Clayton?
Brown has yet to put on a Bucs practice jersey, but it would be hard to argue he's not already a starter for the Bucs along with Sammie Stroughter and potentially Mo Stovall as a No. 3 receiver.
Before Joe begins about Clayton, let Joe be upfront: Clayton seems like a swell guy. Joe has nothing personally against Clayton. But his play has been, at best, sporadic and nowhere near the level of his contract.
Aside from the opening game against Dallass, Clayton was a virtual milk carton last year. To be fair, he was hobbled with injuries since training camp.
Joe is certain Bucs general manager Mark Dominik will draft a receiver or two (or three?) next month, maybe as high as the first round.
Joe can't help but surmise that once the dust settles after the draft that the Bucs are sending a message to Clayton with the addition of Brown and the sure-to-be addition of wide receivers in the draft: Produce or pack.