Now What?
January 5th, 2010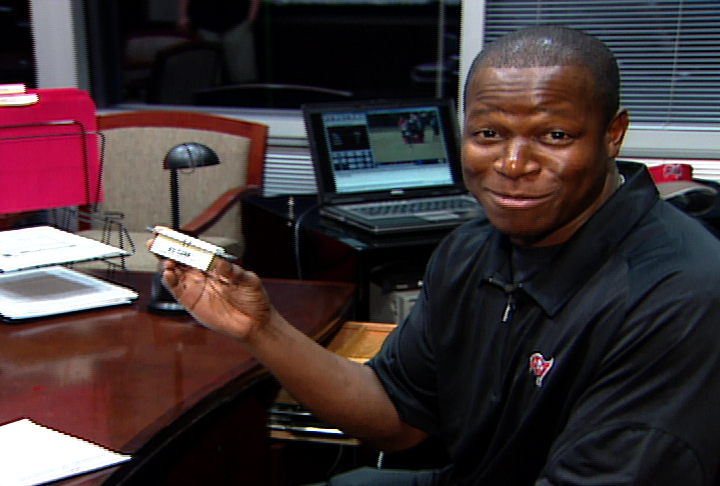 Just by the comments on this very blog, Joe's readers are in a deep state of depression that Raheem the Dream was given a second season running the Bucs.
One specific commenter was so enraged just at the thought of Raheem the Dream coming back, Joe seriously wonders about the man's well-being since he has been mysteriously absent of late.
It seems Tampa Tribune columnist Martin Fennelly didn't stay up all night last night celebrating the news either. Fennelly simply asks, what next?
Chest bumps all around!

OK, fine.

Now, what's next?

What is Raheem going to do about it?

If Monday morning was any indication, I'm worried.

At his final day-after news conference, he was asked about where his team needs to get better. He said he'll have to look at the tape and evaluate – 32nd in rush defense and he has to evaluate?

He can't just take a stab at it, off the cuff?

He really needs to look at film.
Joe hopes Raheem the Dream was joking. There's a certain John Lynch wannabe in the Bucs secondary that the drunkest of Bucs fans saw miss tackle after tackle after tackle.
One could make the argument the Bucs did improve in the latter weeks of the season.
The same cannot be said for No. 21.