Doug Williams For Quarterback Coach
January 25th, 2010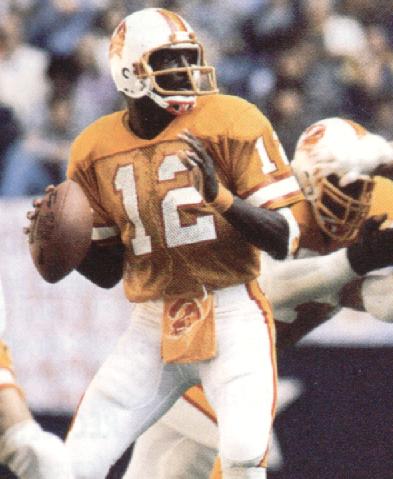 Vacation Man, of BSPN.com, took a brief moment from his non-stop coverage of the Saints to bang on the keyboard a campaign speech of sorts touting Raheem the Dream should hire Doug Williams as quarterbacks coach.
The former Bucs great and current director of pro player personnel, Williams has coaching experience having coached Grambling and seems to want to return to the sidelines as he interviewed at Southern University and at South Florida.
I'm not saying that's going to happen or that I've gotten any indication it will happen. I'm just throwing it out there as something that would make a lot of sense.

Williams has been working in the team's personnel department. There have been reports that he's been given a one-year extension on a contract that was set to expire. But, interestingly enough, the team, which needs all the positive PR it can get, has never announced that Williams was given an extension.

Williams was shopping around for college jobs before news of the possible extension came. Maybe Williams' true destiny is as a coach. He's been a head coach at Grambling and his playing career only adds to a pretty impressive résumé.
If Williams is looking to return to college coaching, this would jumpstart his career path. And if, under Williams, Bucs quarterback Josh Freeman began to blossom, who knows, maybe an NFL team might want him as a head coach?
Joe has seen weirder things.