Ronde Barber's Record In Jeopardy
November 9th, 2009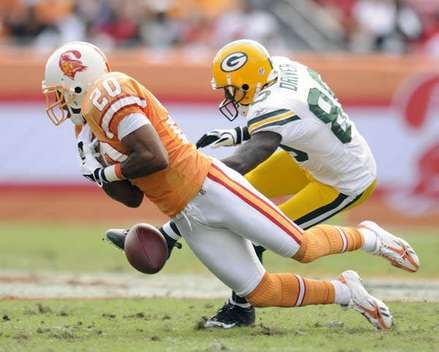 Ronde Barber established himself as a sick ball hawk in the NFL with 10 interceptions in 2001, a single-season team record that still stands.
But Joe believes Aqib Talib just might dethrone Barber this season. Halfway through the 2009 campaign, Talib has five picks.
And considering Talib is playing on a defense and a team much, much worse than that 2001 club, Joe believes him tying or breaking the record would be a bigger accomplishment than Barber had. It's an interesting argument.
Looking back to 2001, Barber picked off young Saints quarterback Aaron Brooks three times in a late December game to jack up his total, including his one and only "pick 6" of that season. Barber also had a two-interception games against Kordell Stewart and a strong Steelers team, and two picks of Charlie Batch who was leading a then 0-8 Lions team.
Talib has yet to score this season, and he racked up a three-interception game in Washington.