Winless Watch
October 7th, 2009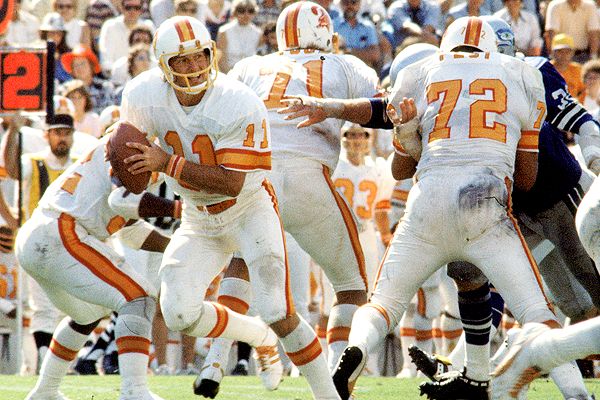 Last year Joe, along with many Bucs fans, snickered if not laughed out loud at the toothless Lions running the table without a win becoming the first team to lose all 16 regular season games and breaking the Bucs record of going 0-14.
Brad Biggs, of the NationalFootballPost.com, hints Bucs fans should be concerned the Bucs may match the Lions for futility. While he doesn't expect the Bucs to actually post a 0-16 mark, Biggs wrote the Bucs are still dangerously close to equaling the Lions.
Tampa tried to sign defensive tackle Albert Haynesworth in free agency and was close to engineering a trade for quarterback Jay Cutler. But it's been the moves they've made that they might regret. The Bucs made tight end Kellen Winslow the highest paid at his position in the league and are getting little in return. Antonio Bryant was franchise tagged because they didn't have anyone else at the position. Give them credit here, at least they didn't sign him up long term. Add in some failed high draft picks in recent years, and you have a recipe for a meltdown.
Simply put, if the Bucs cannot take care of the Panthers a week from Sunday at the CITS, let's just say the race for the overall top pick in next spring's draft is on.