Talib's Cab Driver Talks Injuries, Payback & More
October 23rd, 2009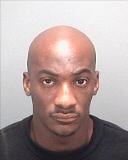 Last night, JoeBucsFan.com, drawing on its founders' many years of reporting experience, tracked down David Duggan, the cab driver who was allegedly victimized by Aqib Talib.
More than six weeks after completing interviews with Bucs Torrie Cox and Angelo Crowell in the misdemeanor simple battery case against Talib, the Pinellas-Pasco State Attorney filed charges against Talib late Thursday.
Talib is accused of striking Duggan in the head while the cabbie was driving and Talib was chilling out in the back seat with Cox. Crowell was in the front passenger seat.
The Tampa Tribune reported yesterday that the state contends there was no "rational justification for hitting the man," and "there was no argument reported to us," just an unprovoked belt by Talib to the head of an unsuspecting man.
Duggan has moved and changed his phone number since the incident. He said he's happy the state is moving the case forward and he plans to sue Talib in civil court soon.
Duggan's quotes below are believed to be Duggan's only comments to the media since the hours following Talib's arrest in August.
As a point of note, Duggan said he's not a Bucs fan and doesn't follow the NFL, and he doesn't read JoeBucsFan.com.
"It's about time," Duggan said Thursday night.
"I feel good about everything. I'm looking forward to telling the judge what happened, that just all of a sudden this guy hit me in the back of the head while I'm driving down the highway at 70 miles per hour. It felt like a hammer."
"This is the first time I've been a victim. The guy needs to pay, in [criminal] court and out of his pocket. You can't go around hitting cab drivers.
"I only remember him hitting me once. I got like a concussion, fluid in one ear and blood in another. I've had headaches since then. …I'm unable to work. I've got injuries to my neck and I go to therapy twice a week.
"I gets me angry. You know, you give these young guys millions of dollars and they think they own the world. You can't go around smashing people upside the head. They need to keep that play on the field. I don't care what sport it is.
Duggan remains completely puzzled why Talib hit him. "He's never apologized," Duggan said. "I don't know if the guy's even sorry.
"I wasn't talking in the cab and there was no radio on, just the dispatch radio. Nobody was really saying anything. And then I got hit in the back of the head. I thought I was getting robbed.
"I had no idea when I picked these guys up that they were Buccaneers. I don't follow the team. If I did I never would have collected the $50 fare up front. I would have waited and hoped I got a $100 tip.
"Torrie Cox in the back seat, if he didn't grab Talib he probably would have hit me again. I swerved, I'm just glad I wasn't on the bridge [to Tampa]. Crowell sitting next to me put his arm up by my head like to protect me. And he yelled, 'Hey man, what are you tyring to do, kill us?" Shit, Cox and Crowell didn't want any part of Talib then, and then when the police got there.
"The guy needs to learn his lesson."