The QB Blast: Leftwich Mechanics A Lost Cause
September 1st, 2009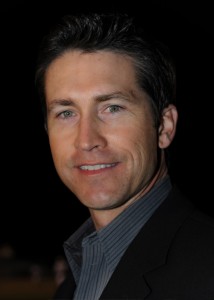 By JEFF CARLSON
JoeBucsFan.com analyst
Former Bucs quarterback Jeff Carlson writes the weekly QB Blast column here at JoeBucsFan.com. Joe is ecstatic to have him firing away. Carlson has sports radio and TV gigs in the Bay area and trains quarterbacks of all ages via his company, America's Best Quarterback.
When the FOX-TV sideline reporter asks the head coach, "Why don't you name the quarterback already? We all know it's Leftwich," it is a bit too obvious that the final conclusion had been reached before the "competition" was extended an extra week.
Most of us were pretty sure Byron Leftwich was the choice back in June, so the final decision for Leftwich isn't a problem for me, but something doesn't add up in the overall scheme of things.
In the week leading up to the Dolphins game, the Bucs went public with their willingness to trade any of their QBs except Josh Freeman.
Raheem Morris went into detail explaining that he never wanted to start Freeman early in the 2009 season (and Freeman never pushed the envelope). But if they trade either of their experienced passers and the starter gets hurt in the first game (e.g. Tom Brady, 2008), then they would be starting him before he was ready and without the need to put him or themselves in that bad position.
Morris also says of the Leftwich choice that he knows he has to clean up his sloppy footwork.
Sorry Ra, after an offseason and a training camp and seven years of NFL experience, those mechanics ain't gettin' any better, so you better not get your hopes up on that one.