The QB Blast: Maybe Jags Got Best Deal Of 2009
September 30th, 2009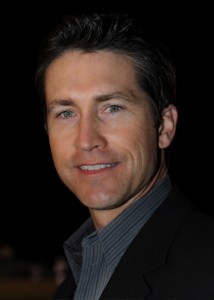 By JEFF CARLSON
JoeBucsFan.com analyst
Former Bucs quarterback Jeff Carlson writes the weekly QB Blast column here at JoeBucsFan.com. Joe is ecstatic to have him firing away. Carlson has TV gigs in the Bay area and trains quarterbacks of all ages via his company,
America's Best Quarterback
.
I'm not here to pile on the Bucs.
I played on teams that finished 6-10 and 3-13 and know the pain and misery that brings. Those years were under Hugh Culverhouse without a salary cap and that was supposed to even things up a little bit.
Unfortunately, the current Bucs will compete with those teams unless they improve significantly, and I don't think that is on the horizon, although starting Josh Johnson gives them new hope.
This team is undisciplined in all phases right now. Raheem Morris' interviews and press conferences are growing more rambling, incoherent and contradictory. 
Jeff Jagodzinski, the offensive coordinator, was fired for not being detail-oriented enough. What are we to make of the rest of the coaching staff after Sunday's performance? The Giants game was the third straight with a complete lack of attention to any detail whatsoever.
Maybe "Jags" got the best deal of the year, getting out before he could take the blame for this debacle.
Now the Bucs turn to Johnson (a less experienced version of Luke McCown) as their starter after three games and hearing Raheem explain the reasoning behind the change was just sad.
We wanted to hope for the best for this team and for this coach, but the QB choice this preseason wasn't a hard one and he messed that up.
I think this first Josh may be a better long-term choice than the one eventually coming somewhere later this season, but that is a much tougher one to see in my crystal ball.