If Tony Romo Can Throw…
September 17th, 2009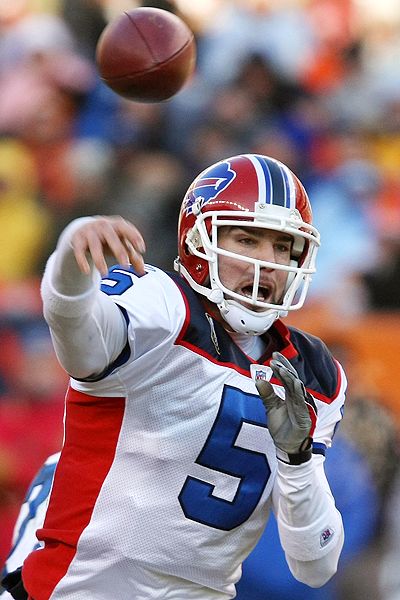 … for 353 yards, what can Trent Edwards do with better receivers on turf?
Mark Gaughan of the Buffalo News suggests a lot. That's the belief of the Bills as well.
Gaughan points out that the Bills normally stink up the joint against the Patriots defense. Yet in the opening-season loss to the Patriots, the Bills, Edwards in particular, put up solid numbers.
Somewhat lost in the shuffle of Monday's loss to New England was the fact Trent Edwards played a very solid game. Edwards had no turnovers and a passer rating of 114. He threw for 212 yards. That's not too shabby, given the BIlls' history vs. Bill Belichick. In the previous 11 losses to the Pats, Bills QBs had averaged 168 yards per game with a total of 16 INTs and a passer rating of 57.3.
Remember, the NFL is a copycat league. If one team exposes another team's weakness, you can bet the mortgage the next week a team's opponent will try to duplicate the same thing.
 And Buffalo has the weapons to do just that. This scares Joe.