Earnest Graham Explains His Injury
September 30th, 2009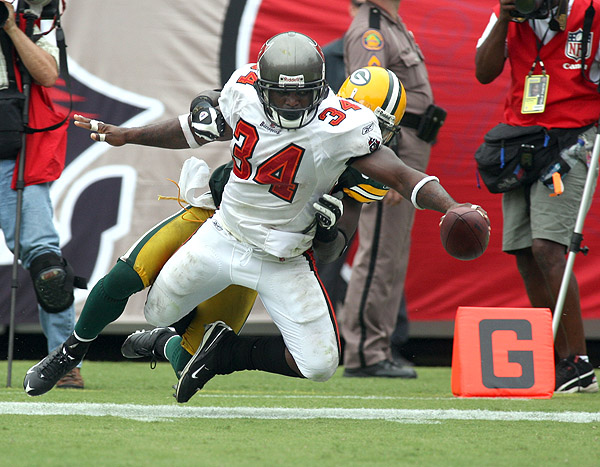 Inactive with a hamstring injury against the Giants, Earnest Graham says he's 100 percent ready to play on Sunday in Washington.
"I'm fine. Actually thought I'd be ready for last week, but it didn't really ease up for me at the end of the week. So I did some running [Monday] and I feel good. I feel I'll be ready to go for this week," said Graham speaking on 1010 AM on Tuesday. "Not a pull, just a tweak to my hamstring. I just wanted to make sure it didn't turn into a four week [injury]. …I could play tomorrow."
Graham, a longtime fan of Luke McCown, said he is excited by all that new starting quarterback Josh Johnson can do with his feet on the field.
But Graham offered a dose of realism about Johnson that no doubt the Redskins' defensive coordinator will take to heart, "He has to be tested as a football player."