Did The Franchise Lose His Mentor?
September 3rd, 2009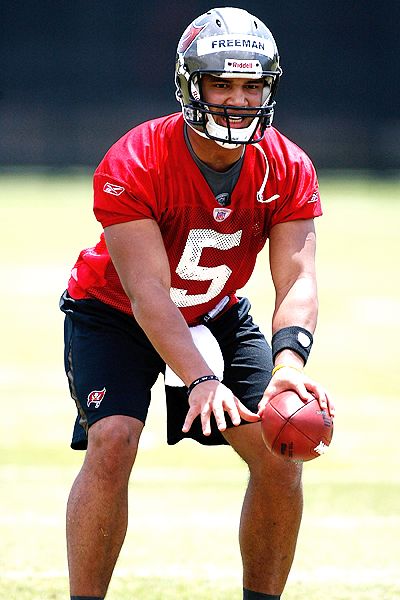 So Chucky's hand-picked, detail-crazed QB coach Greg Olson is now the Bucs offensive coordinator.
Just days ago, Raheem The Dream was talking about how Josh Freeman was in good hands as a No. 3 QB under Olson's precision guidance.
Now what?
Olson clearly can't be there for Freeman in anywhere close to the same capacity. Now he's calling plays and managing his offensive personnel. He's got games to win. His career is on the line.
Where does that leave Raheem The Dream's bride, the future of the franchise?
Joe hopes there's a QB coach ready to be announced. Although unthinkably Raheem The Dream said he had offered the gig to freshly fired Jeff Jagodzinski.
What the hell was up with that?