Chris Hovan Calls Out Teammates
September 23rd, 2009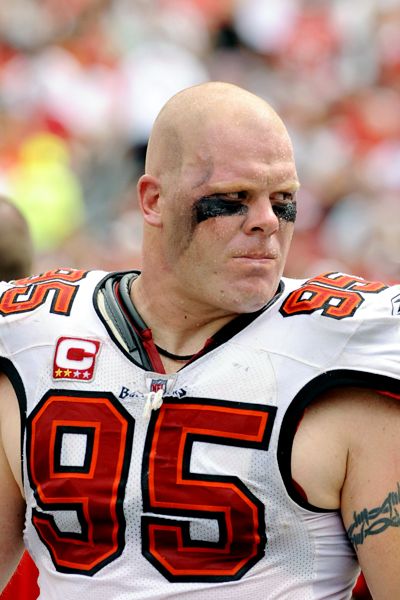 Joe has found out a couple of things in the past few hours:
1) Geno Hayes cares.
2) Chris Hovan cares.
Seems as though Hovan, the Bucs defensive tackle, is livid about how the defense has been torched for over 900 yards the first two games of the season. And he has decided he can't keep quiet any longer.
He all but named names in a tirade documented by The Mad Twitterer, Rick Stroud of the St. Petersburg Times.
"If you [don't] like being physical, you're about to get exposed right now," Hovan said. "I'm telling you right now, if you're a guy who has shied away from contact his whole life, you're about to be exposed. You"re on a stage right now where millions and millions of people are watching. And they can tell who's a fake and a fraud out there. So we're about to find out real quick who likes to hit or not."
Wow! Joe only wishes a certain third-year Bucs defensive end had this kind of passion.