Bucs One Of Giants' Weakest Foes
September 24th, 2009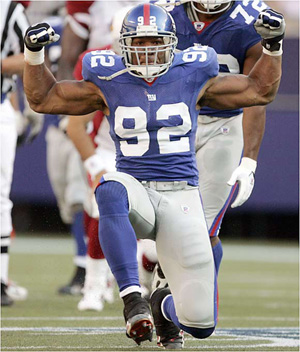 Yesterday Joe brought you news of what one of the Newsday scribes thought of the Bucs.
Now, Paul Schwartz of the New York Post joins the chorus.
Last night doing research on the Bucs opponent this week — know your enemy! — while enjoying a cold bottle of Caybrew, Joe came across this piece typed by Schwartz.
The columnist writes that the Chiefs are the only team that comes close to the Bucs for being putrid.
Next stop, 5-0. Well, maybe not the very next stop, but that's the destination the Giants should be headed, starting with Sunday's soft landing in Tampa, followed by a cushy trip to Kansas City then a comfy return home to meet and greet the Raiders, whose fan base is more fearsome than the team they love.

The Giants are out of the gates with a flourish at 2-0, alone at the top of the NFC East.

Sure, the next two games are on the road, but are there less-imposing teams to meet up with than the Bucs and Chiefs?
Joe is starting to get the impression that the Bucs just might cover.