The QB Blast: Plenty Of Good, Bad & Ugly
August 17th, 2009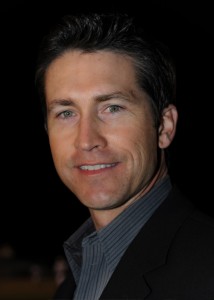 By JEFF CARLSON
JoeBucsFan.com analyst
Former Bucs quarterback Jeff Carlson writes the weekly QB Blast column here at JoeBucsFan.com. Joe is ecstatic to have him firing away. Carlson has sports radio and TV gigs in the Bay area and trains quarterbacks of all ages via his company, America's Best Quarterback.
The Bucs had it all in their first preseason game: The good, the bad and the ugly. 
John Lynch, Raheem Morris, Sabby Piscitelli, Stylez G. White, Brian Clark, Clifton Smith, and the first-half defense were all good.  Ronde Barber was good, too, in his short stint.
The supposed strength of the offense is the offensive line, but it was simply offensive, both in run blocking and pass protection.
For all the offseason practices and two weeks of training camp to prepare, Luke McCown's first pass was ugly, even if it was Maurice Stovall's fault for running the wrong route.  McCown purposely fumbling the ball backwards to get rid of it while being face-masked was particularly ugly.  The play came back due to penalty, but it has been those kinds of decisions that have haunted McCown's tenure in Tampa Bay and puts questions in the collective minds of the coaches.
There was a number of performances that simply fit in the OK category.  Generally I wasn't impressed with any of the QB's play, except Josh Johnson, of course.  He will ultimately be on someone's active roster this season.
I thought McCown should have been left in the game when the ball was turned over in the Red Zone.  It was only eight seconds into the second quarter and it would have given him an opportunity to finish on a high note.  Instead, Byron Leftwich was set up in great position and fired a terrible first pass that was almost picked off.  His second was also a bad throw, but Brian Clark saved the day with a great catch for the score.
The O.C., Jeff Jagodzinski, called quite a different game with Leftwich, calling shotgun and play-action passes on his first four plays in the game (all four on first and second downs) ,and also threw 75 percent more passes in the second quarter (14 vs. 8) than in the first. 
McCown ran on a few of his called pass attempts, while Leftwich got sacked.  McCown left the pocket too early more than once, and I think the coaches are a bit frustrated by that. But Leftwich will be going down from injury on a regular basis because of his style of play.
 Josh Freeman's interception return for a TD was his own fault and he accepted it (a hitch into a safety rolled over the top is a no-no at all levels of football), even though the head coach tried to take the blame.
Raheem Morris looked comfortable with that big smile on his face, while getting ribbed by his whole sideline on his first (successful) challenge! 
The bad news of the day was the offensive line getting dominated at the line of scrimmage by Tennessee's front four.  The Titans blitzed about one time all night (McCown hit Clark "hot" for a first down), but other than that the front four stopped the run and clobbered the QB's.
John Lynch will grow into one of the best analysts in the game, but he will have to sprinkle in a bit more criticism down the road. Elbert Mack's defense on Nate Washington in the end zone was a dropped TD pass in anybody else's book, but Lynch said Mack did a nice job.
And I wouldn't have called Leftwich's performance "super", but regardless, Lynch had one of the best nights of anyone in the stadium.