Bucs Ink Deal With Freeman
July 31st, 2009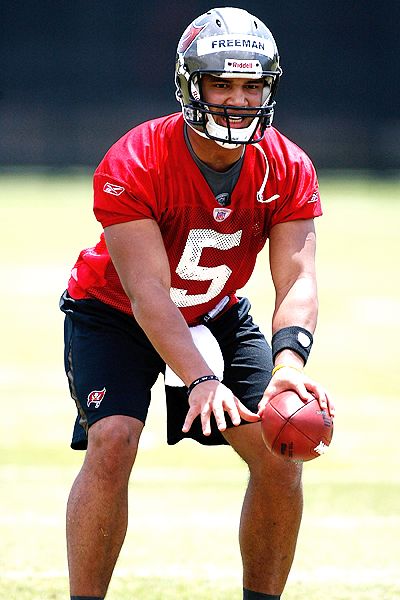 John Clayton of BSPN is reporting Bucs quarterback bust-in-waiting Josh Freeman has signed. Five-year contract worth $26 million, so writes Vacation Man of BSPN.com.
[UPDATE: The Bucs have a news release announcing Freeman's signing on Buccaneers.com, so it's official.]
This is great news in that a rookie quarterback who sits out is no less than garbage his first year.
Joe even documented that Gil Brandt, legendary NFL front office executive, stated how horrible it is for rookie quarterbacks to hold out.
"Any player who misses more than three days of camp is taking a serious risk," said Gil Brandt, long-time personnel director for the Cowboys who now is an analyst with NFL.com. "What rookies see at OTAs and minicamps doesn't compare to what they see at training camp. Everything is accelerated 100 percent.

"Historically, rookie holdouts have a hard time playing well and they often suffer injuries after they show up."
Joe is very happy to learn of this transaction. Hopefully Freeman can learn from the sidelines this year.