Break Out The Orange Jerseys Nov. 8
July 30th, 2009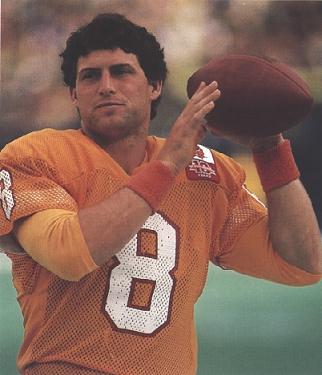 One of the offseason's worst kept secrets is nearly confirmed: the Bucs will wear throwback orange jerseys Nov. 8 against Green Bay at the CITS.
Why was this so well-known? Because it was already leaked that the christening of the new Bucs Ring of Honor would take place during the Green Bay game, inducting Lee Roy Selmon as the first honoree.
So it would only stand to reason that game would be the same game to wear the throwbacks.
Occasionally, Joe notices a Mike Alstott orange jersey or a Warren Sapp orange jersey or a Derrick Brooks orange jersey and sometimes a John Lynch orange jersey.
Of course, Joe has seen several Selmon jerseys.
Joe wonders if a Steve Young jersey is available?