The QB Blast: Ruud Well Within His Rights
June 23rd, 2009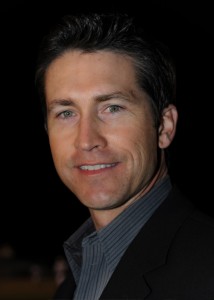 By JEFF CARLSON
Former Bucs quarterback Jeff Carlson writes the weekly QB Blast column here at JoeBucsFan.com. Joe is ecstatic to have him firing away. Carlson has sports radio and TV gigs in the Bay area and trains quarterbacks of all ages via his company, America's Best Quarterback.
As a former NFL player I believe current players should try to negotiate as lucrative a contract as they can.
As a businessman I believe people should live up to their contracts and pro sports are big business, but in the NFL, teams don't have to live up to their end of the contract (they can cut a player at any time — e.g. Derrick Brooks).  A team structures contracts to fit their needs and discards players when either their play or their contract doesn't fit anymore.
Because these contracts aren't equal for both sides, it is well within a player's rights to squeeze his team to pay him whatever he can when he has the bargaining power.
Last year, Earnest Graham was in a pretty good negotiating position to push for a salary equal to that of the average starting running back. Bruce Allen had a policy of not negotiating contracts with two years left on the deal, but sometimes certain policies have to be amended for the good of the team.
This year it is Barrett Ruud's turn to go for the dough.
The team slimmed its experience in the linebacking corps and left Ruud in a very strong position to be paid in the upper third of middle linebackers. He has handled things properly so far, missing voluntary training and being part of the mandatory events. 
Mark Dominik has watched Allen negotiate for years and will have to forge his own policies moving forward. But for all of Raheem Morris' efforts to build this year's version of team comraderie, it gets torn apart quickly when a player that hasn't sweated in red and pewter gets a new, top-dollar deal (Kellen Winslow Jr.) and a current star like Ruud is paid less than his league counterparts.