The QB Blast: Morris Is Too Everything
May 12th, 2009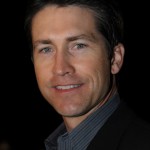 By JEFF CARLSON
Former Bucs quarterback Jeff Carlson writes the weekly QB Blast column here at JoeBucsFan.com. Joe is ecstatic to have him  firing away. Carlson has sports radio and TV gigs in the Bay area and trains quarterbacks of all ages via his company, America's Best Quarterback.
When the Glazers gave a first-time head coach a chance way back in 1996, they went with a low-key, unassuming defensive coordinator named Tony Dungy and found success that hadn't been seen here in almost 20 years.
Then they tried a big-name coach in Jon Gruden and tasted the success of a Lombardi Trophy only to see the luster and energy come off the team the following year and a struggle to regain that form ever since.
Now the Glazers have reached back in the bag for another defensive minded first-timer in Raheem Morris. Though this time, the demeanor is all his own.
After watching a "Mic'd up" segment on Buccaneers.com of Morris working every facet of the team, including throwing passes alongside Josh Freeman, position-coaching players, coaching up his assistants and even making sure the DJ had the music right seemed a little over the top.
It is worth a watch because, in my time with five different NFL franchises, I have never seen anything like it.
 It may be a new day in Tampa Bay and there may be a new wave in coaching styles, but it better work on the game field or else this "too excited, too happy, too involved" style will go away quickly.