Bates Gets His Defensive End
April 26th, 2009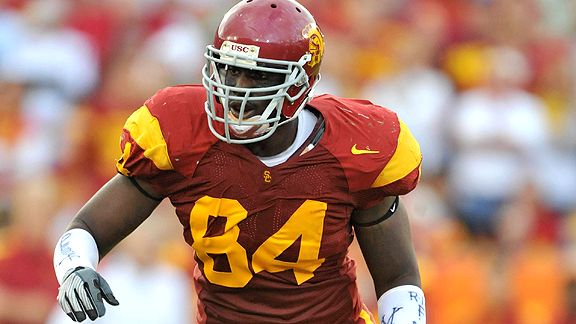 Joe likes the Bucs' fourth round pick, defensive end Kyle Moore from USC. Here's the goods from NFL.com on Moore:
Rare height and wingspan for the position. Flashes initial quickness off the snap to pressure the outside shoulder of offensive tackles. Good overall playing strength. Can get into the tackle's body with his long arms and bull rush. Stout at the point of attack when he plays with leverage.
Jim Bates is a magician with defensive ends and given this guy's quickness and size, Joe is optimistic Moore will be more of an asset than that Kansas State guy the Bucs got yesterday.