Maybin To The Bucs In Round One?
March 4th, 2009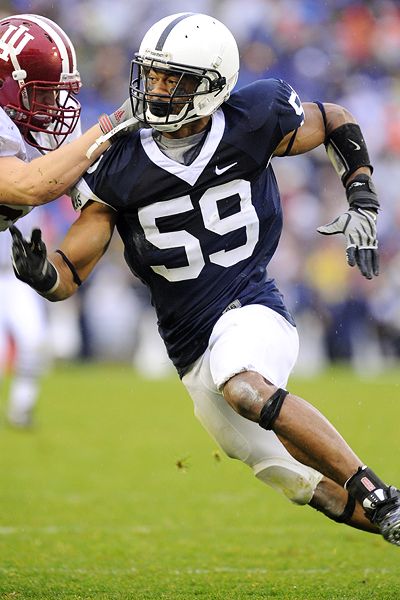 Like Joe, Pat Kirwan of NFL.com thinks the Bucs need to draft defensive players. After Black Wednesday, the Bucs are beyond thin at linebacker.
Kirwan thinks he has the perfect player for the Bucs. In his mock draft on NFL.com, Kirwan has the Bucs selecting defensive end/outside linebacker Aaron Maybin from Penn State.
The Buccaneers cut Derrick Brooks and Cato June, and need starting linebackers who can also rush the passer. Maybin needs linebacker work in his drops and coverage but he has the tools, and the Bucs are rebuilding.
This warms Joe's heart as he is fond of JoePa, and with Penn State linebackers or linemen, it's either hit or miss: either the guy is a bust or he is an absolute stud.
Joe would roll the dice on Maybin.