Exclusive Draft Coverage Coming
February 9th, 2009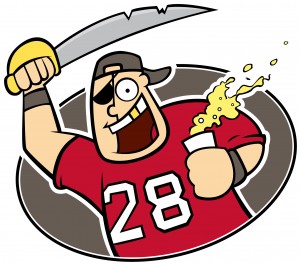 NFL Draft coverage is about to heat up, and Joe is committed to bringing Bucs fans top flight analysis. 
From the days after the combine in late February until the big day on April 25, Joe will rely on the premier NFL Draft expert in the Bay area Justin Pawlowski, host of The Blitz on 620 WDAE-AM, The Sports Animal.
Pawlowski has joined the JoeBucsFan.com team and will lead the only can't-miss draft coverage in the Bay area.
Not only will Pawlowski breakdown NFL prospects position by position, he'll provide Joe's readers with the impact of potential picks on the Bucs roster and how they would mesh with the team. No Bucs fan will want to miss it.
Pawlowski's work will complement other draft experts, as well.
Pawlowski played Division I college ball and has a long history of bringing unmatched NFL Draft coverage to his listeners on The Sports Animal. Of course, that will still happen. But the meaty stuff that's too intense for the radio will be available right here.
Pawlowski kicks off his coverage for JoeBucsFan.com on Feb. 28. Joe will provide more details in about 10 days. Check back for updates. 
So let's all welcome Justin to the team. And let's hope he doesn't drink all the beer at JoeBucsFan.com headquarters.