Here's To Brooks Putting The Pads On In '09
February 27th, 2009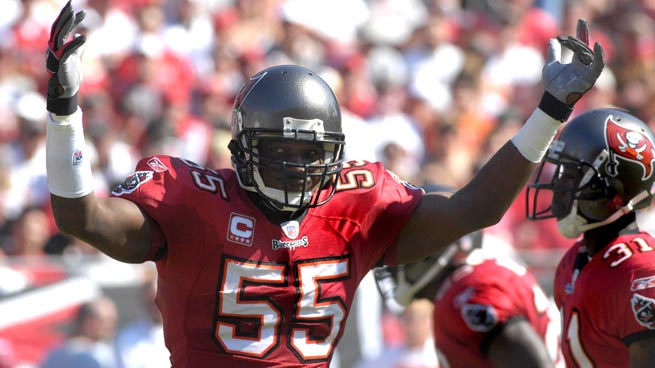 Derrick Brooks will stand before the local media today.
Joe really doesn't want to hear Brooks be all classy and nice. All Joe wants to hear is No. 55 say he's going to play football this season.
The great ones go out on their own terms, or their bodies shut down.
 If Brooks quits now, he leaves at the hands of Mark Dominik and Raheem Morris.
That's no way to go.