Joe Wishes Everyone Happy New Year
January 1st, 2009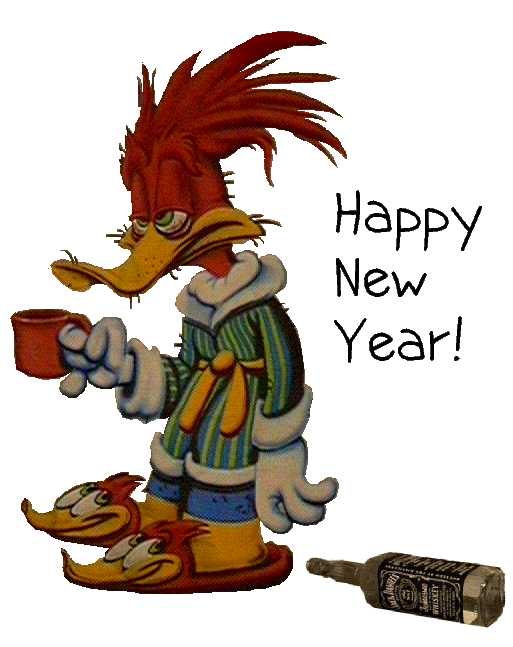 Joe would like to wish all JoeBucsFan.com readers a Happy New Year, and may the days, weeks and months to come bring health and prosperity to all.
Just because the Bucs season is over, Joe is NOT done for the year. Hardly!
Joe will have posts daily through the offseason. You can count on JoeBucsFan.com for loads of offseason news, commentary and analysis. Joe will break down the 2009 draft in detail, and Joe has  plans in the works to deliver draft coverage unmatched by local media.
Also, Joe will report on all the Super Bowl happenings in the Tampa Bay area leading up to the game.  
As JoeBucsFans.com readers have already noticed, JoeBoltsFan.com will debut later this month.
In the busy final month of 2008, Joe procrastinated on offering thanks to a number of people.
Joe appeared on various sports radio shows, including The Ron and Ian Show, on 620 AM, The Sports Animal, the Blitz with Justin Pawlowski, as well as the dean of Tampa sports radio, "The Big Dog," Steve Duemig. Among other topics, Joe spoke on WDAE about the active civil law suit that involves former Bucs Anthony Davis and Michael Bennett. The case is pending and, of course, Joe will keep readers informed of the twists and turns of the case. No one else in the Tampa Bay MSM is.
Thanks Ron, Justin and Steve!
Additionally, Joe was on with J.P. Petersen and his producer "Big Papi," Dave Ortiz during the "Happy Hour with J.P." show heard on WQYK-AM 1010. Many thanks again to J.P. and Dave!