Four More Years
January 20th, 2009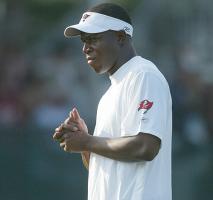 The St. Pete Times is reporting Raheem Morris got a four-year deal, possibly with an option for the Bucs to terminate the contract after three years.
No word yet on money.
And no confirmation of the rumor that Morris is working for $200,000 and an unlimited supply of Bucs tickets, beer and Manchester United jerseys.